Programs
In addition to open weekly practice sessions, Pioneer Valley Shambhala Center offers a 'core curriculum' (see menu item, 'Core Curriculum') as well as book discussion groups and courses on Buddhist Dharma.
Most programs, classes, and events have taken place online, since 2020. We are attempting to shift towards more in-person and hybrid events. As of summer 2022, some meditation sittings and courses are being held in person at the Center, 191 Main Street Third Floor, Northampton, MA 01060.
Zoom addresses for registered virtual courses are emailed upon registration.
Elevator access is available, please email us ( [email protected] ) at least two days in advance to request.
Due to the continuing presence of the coronavirus within our local towns and communities, the Pioneer Valley Shambhala Center asks that visitors sign in. Signing in includes a pledge that you have been vaccinated. Masking is currently discretionary, but caution is advised. Please bring a mask with you, in case someone needs you to wear it.
Please check our program listings below and on our home page.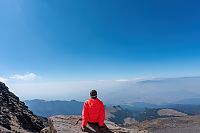 with Mark Seibold
November 7th—December 12th
The goal of the Buddhist path is not simply a calm mind. It is to transform ourselves into what we have always been - to awaken fully into our basic goodness. To get the most from our meditation, studying the teachings is essential.
Continue »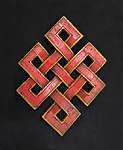 with Joe Arak
December 3rd
Join in each month on the first Sunday as we come together for morning meditation practice and dharma study at the Pioneer Valley Shambhala Center. All are welcome! Meditation instruction will be provided for those new to meditation practice.
Continue »