April 9, 2020
Dear Sangha, Community, Friends, and Visitors:
Due to the ongoing threat and continuing spread of the coronavirus, covid-19, within our local towns and communities, the Pioneer Valley Shambhala Center will remain closed until further notice. Please join us online. Please check our offerings and program listings below under "Where to Begin?" 
On Behalf of the PVSC,
Mark Seibold, Director
______________________________________________
WHERE TO BEGIN?
Learn to meditate or deepen your practice at these weekly offerings.
Always free, donations welcomed.
Join us online!
……………………………
FRIDAY Morning Sitting Meditation
Fridays: 8 am – 9 am
Zoom link: https://zoom.us/j/362704330
…
WEDNESDAYS, 7:00 pm – 8:30 pm Shambhala Wednesday Night
Zoom link: https://zoom.us/j/61987002
Donate to support Daily Sitting Sessions
…
SUNDAYS, 10:00 am – 11:30 am Open Sitting Meditation
Or Sunday Open House – 10:30 am – 12:00 pm
Zoom link: https://zoom.us/j/746127106
Donate to support Open House Programming
___________________________________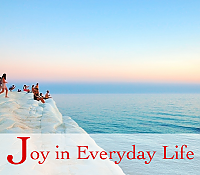 with Elissa Kane & Damian Ubriaco
May 27th—June 24th
Joy in Everyday Life examines the Shambhala teachings on cheerfulness and health. Through study and practice of these teachings on discipline and the traditional Buddhist teachings of the Mahayana, we step out of the trap of our habitual patterns, free ou
Continue »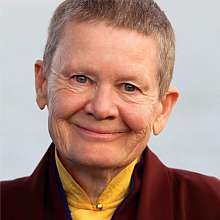 with Janice Ragland & Mariah Freemole
June 9th—July 14th
Using Pema Chodron's latest book, Welcoming the Unwelcome, as our inspiration, we will gather together in Janice's lovely backyard in Northampton to share in discussion and practices that help us open to and welcome the fullness of our experience.
Continue »