April 9, 2020
Dear Sangha, Community, Friends, and Visitors:
Due to the ongoing threat and continuing spread of the coronavirus, covid-19, within our local towns and communities, the Pioneer Valley Shambhala Center will remain closed until further notice. Please join us online. Please check our offerings and program listings below under "Where to Begin?" 
On Behalf of the PVSC,
Mark Seibold, Director
______________________________________________
WHERE TO BEGIN?
Learn to meditate or deepen your practice at these weekly offerings.
Always free, donations welcomed.
Join us online!
……………………………
FRIDAY Morning Sitting Meditation
Fridays: 8 am – 9 am
Zoom link: https://zoom.us/j/362704330
…
WEDNESDAYS, 7:00 pm – 8:30 pm Shambhala Wednesday Night
Zoom link: https://zoom.us/j/61987002
Donate to support Daily Sitting Sessions
…
SUNDAYS, 10:00 am – 11:30 am Open Sitting Meditation
Or Sunday Open House – 10:00 am – 11:30 pm
Zoom link: https://zoom.us/j/746127106
Donate to support Open House Programming
___________________________________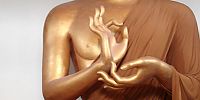 with Susan Chapman, Acharya Fleet Maull, Elizabeth Peterson, Jeff Fennell
July 13th—August 17th
This is the first in a series of five online courses exploring the profundity of the Hinayana teachings of the Buddha offered through Shambhala Online, and facilitated by Pioneer Valley Shambhala Center teachers Elizabeth Peterson and Jeff Fennell.
Continue »