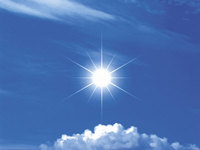 Reflections on Silver River: Part 3 (Now Online)
with Mark Seibold, Elizabeth Peterson, Joe Arak
Following a half-day retreat on Saturday February 29, 12:30-6:00PM, we will continue our study of Tokmey Zangpo's famous Thirty-Seven Practices of a Bodhisattva through the lens of Ken McLeod's penetrating commentary, Reflections On Silver River, with 10 weeknight sesssions starting March 3, 2020 and continuing to May 4.
Within the Tibetan tradition the Thirty-Seven Practices of a Bodhisattva is famous for its pithy reflections on how to engage the bodhisattva path. Composed by Tokmey Zangpo for his own contemplation and practice when he was faced with a long, debilitating illness, it has become a mainstay of the Tibetan gradual path (lam rim) tradition.
As with our first and second series of meetings to study and discuss Tokmey Zangpo's text, the intent of this retreat and the subsequent weekly meetings is to allow us to come together to use our study of the 37 Practices as a tool for examining our own lives and conduct, that is, as a vehicle for working with obstacles with an open heart.
Prerequisites: None, but attending the half-day retreat on February 29 12:30-6PM is strongly recommended as well as an open inquisitive mind and a regular sitting practice.
Cost for the weekly sessions: $5-$10 per meeting suggested. Generosity policy applies. Please register on our website for the weekly sessions and for the Saturday retreat day.