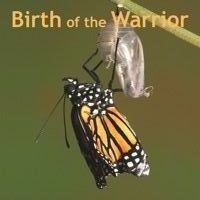 Shambhala Training Weekend Retreat 2: The Birth of the Warrior
with Elizabeth Peterson & Jeff Fennell
As we deepen our practice of meditation, noticing and learning to work with our habitual
patterns, we begin to discover fearlessness - the birth of warriorship. In this retreat, Birth of the Warrior, we explore what blocks us from awakening to our full potential. The emphasis in this retreat is a gentle examination of how we use our habits to mask our fear. Through our meditation practice we gradually begin to appreciate that there is no fundamental obstacle to experiencing basic goodness.
This weekend provides a strong foundation in mindfulness-awareness meditation practice, with an emphasis on the development of genuine confidence, humor, and personal dignity within the complexity of daily life.
Every Shambhala Training level includes meditation instruction, meditation practice, one-on-one meetings to clarify questions, dharma talks by teachers, group discussions and a concluding reception.
The Shambhala Training retreats are suitable for new and experienced meditators, as well as for those looking to enrich their existing spiritual tradition. The retreats offer both teachings and an opportunity for in-depth meditation practice. Attendance is required for the Friday night talk and for each session of the program.
Prerequisites: Shambhala Training Weekend I, The Art of Being Human, strongly encouraged. Please email us in advance if you have not taken the first weekend and are inspired to register for this weekend, and if you have any special circumstances you would like to discuss with us: [email protected] .
Note about pricing:
If the full Sustaining Fee is an obstacle for you, please choose "pay what you can afford" and offer as much of the Sustaining Fee as you can. You can read more about our Open Door Policy HERE .

Offering at the Empowering level directly supports PVSC's ability to offer these teachings to people without regard for financial circumstances. To offer a greater amount than the Enriching fee, please chose "pay what you can afford", and choose a higher dollar amount. Thank you for supporting others in practice and study.