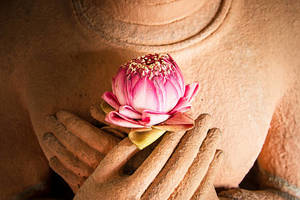 Shambhala Training Level 4: Awakened Heart
with Elizabeth Peterson
The Awakened Heart weekend retreat is the fourth Shambhala Training retreat and an integral part of the Way of Shambhala core curriculum. Having developed trust in basic goodness and daring to experience the sharp edges of reality, we move forward with gentleness, increased awareness, and inquisitiveness about our world as it is. The more we experience awakened heart, the more we can extend ourselves to others fully and with kindness.
Every Shambhala Training retreat includes specific meditation instruction tailored to the weekend's teachings, formal meditation practice as well as movement exercises, one-on-one meetings with teachers to clarify questions, talks by the Director, and group discussion.
Due to the current pandemic, this course will be offered virtually over Zoom. If you have special circumstances, please email [email protected] in advance to discuss.
Prerequisites: Shambhala Training Levels I, II and III.
Recommended: Contentment in Everyday Life and Joy in Everyday Life.
Attendance is required for the Friday night talk and for each session of the program.
In addition to the Enriching and Sustaining price options, if you are repeating the weekend the cost is $50. If the cost is prohibitive we also offer "Pay what you can"; we welcome your participation at whatever amount you can offer.