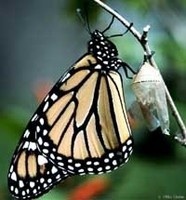 Shambhala Training Level 2: Birth of the Warrior
with Shastri David Stone
Having discovered our basic goodness through our meditation practice in Level I: The Art of Being Human, in the second Shambhala Training weekend retreat, Birth of a Warrior, we explore what blocks us from awakening to our full potential.
The emphasis in this retreat is a gentle examination of how we use our habits to mask our fear. Through our meditation practice we gradually begin to appreciate that there is no fundamental obstacle to experiencing basic goodness.

This weekend provides a strong foundation in mindfulness-awareness meditation practice, with an emphasis on the development of genuine confidence, humor, and personal dignity within the complexity of daily life.

Every Shambhala Training level includes meditation instruction, meditation practice, one-on-one meetings to clarify questions, talks by senior teachers, group discussions and a concluding reception. The Shambhala Training retreats are suitable for new and experienced meditators, as well as for those looking to enrich their existing spiritual tradition. The retreats offer both teachings and an opportunity for in-depth meditation
practice.
The weekend program will be held entirely online through Zoom. Attendance is required for all sessions and for each talk of the program.

Prerequisites: Shambhala Training Level I.

Registration: Registration is required for this program. A Zoom link for the program will will be emailed to all registered participants prior to the start.

If you are repeating this retreat, the cost will be $50. Because we recognize these are difficult times for many people, we also offer an "open door" policy; if neither the Enriching or Sustainimg amount is within your current means, kindly offer a
meaningful donation which is within your limits.
If you have trouble registering for an amount other than the two listed amounts please email us for help at:

About the Way of Shambhala:
The Way of Shambhala is composed of Shambhala Training Levels I-V, each of which is paired with a five or six course that expands upon the teachings offered in the weekend retreat and brings the practice of meditation into everyday life. Over the course of a year, the Way of Shambhala introduces the entire Shambhala path. Illuminating the ways in which meditation impacts our daily lives, the retreats and courses included within the Way of Shambhala offer a glimpse of both the Shambhala vision of enlightened society and how the sanity meditation cultivates can ramify throughout our communities and the whole of society.