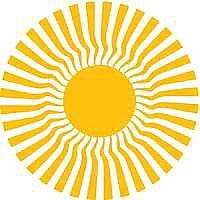 Shambhala Training Level One: The Art of Being Human (Online)
with Acharya Fleet Maull
The Art of Being Human is the first in a sequence of five weekend retreats that are an integral part of the Way of Shambhala core curriculum offered at all Shambhala Centers including the Pioneer Valley Shambhala Center. Based on the teachings of Chögyam Trungpa Rinpoche in his book Shambhala: The Sacred Path of the Warrior, the retreat provides a strong foundation in mindfulness-awareness meditation practice and emphasizes the development of genuine confidence, humor, and personal dignity within the complexity of daily life.
Via Zoom, participants will meet for meditation instruction and group practice as well as take part in discussions, one-on-one meetings, and other teachings throughout the weekend.
The program will start Friday night 7pm to 9pm
The Friday talk is open to the public. You can participate by using clicking on this zoom link:
https://us02web.zoom.us/j/83069506424?pwd=YmM4ZVM4Z0pnUnYycno4NU9hdWRiZz09
You must register in order to participate in the entire program.
Saturday will begin at 9am and participants can expect to be online for meditation and teaching until 6:30pm, except for a lunch break from 1pm to 2pm.
This path is open to anyone seeking to develop gentleness and strength through meditation. Meditation practice helps us to examine our states of mind without trying to change them, while encouraging openness to oneself and what's around us.
The Shambhala Training retreats are suitable for new and experienced meditators, as well as for those looking to enrich their existing spiritual tradition.
Attendance is required for the Friday night talk and for each session of the program. There are no prerequisites for this retreat. If you have special circumstances, please email [email protected] in advance to discuss.
After Registering, but before 5/22 a link to the Zoom meeting will be emailed to you.
By paying the enrichment fee or an amount close to it, you allow the Center to offer a low sustaining fee and contribute to our ability to provide other free programming. Please be as generous as you can.
Generosity Policy: If the sustaining fee is not feasible for you, please refer to our generosity policy.

About the Way of Shambhala: The Way of Shambhala is composed of Shambhala Training Levels I-V, each of which is paired with a five or six week course that expands upon the teachings offered in the weekend retreat and brings the practice of meditation into everyday life.