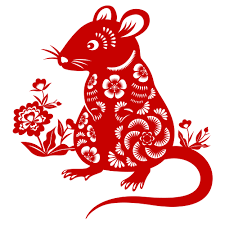 Shambhala Day - Year of the Iron Mouse
You are warmly invited to join us as we celebrate Shambhala Day 2020– Year of the Iron Mouse – at the Pioneer Valley Shambhala Center on Monday, February 24, from 4.30 to 9pm.
Shambhala Day is based on the traditional Tibetan New Year's celebration of Losar. It is a time of celebration, nourishment, and community. We all have had a rough year behind us, both individually and as a sangha. Let's turn the corner on Shambhala Day and look forward to taking "a fresh start" locally, together. Please join the community for a late afternoon and evening of mixing food, practice and social time.
Here is what to expect:
Please arrive by 4.45pm*
5.00 – 6.00 pm: Community dinner**
6.15pm: Lhasang
6.25pm: Sadhana of Mahamudra
7.30pm: Comings and Goings on the Council, New Members
8.00pm Socializing! Invitation to participate in or observe in Slogan Charades
8.45pm Closing Chants
9.00pm Take down & Clean Up
* Arrival: As Shambhala Day falls on a workday, we are attempting to start early enough so as not to stay out too late. You may want to take an hour or two off of work to observe the Buddhist holiday.
** Food : Because this may be a workday for you, leaving little time to cook, we are combining catering some basic dishes with offerings of drinks, desert, accouterments, or hors d'euvres, easy to pick up on your way over. Please Click here for the BringIt link to let us know what you'd like to bring. Catered dishes will be vegetarian and gluten free. Because of the catering part it is crucial we have a pretty accurate count of people. Please rsvp ASAP to Gisela Walker, [email protected]