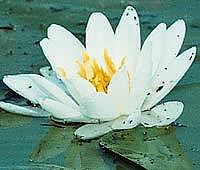 Community Gathering - Open House: Back to Basics!
with Janice Ragland
Join us for our monthly Open House. At 10am, we begin with sitting and walking meditation (those new to meditation can receive instruction from 9:30 – 10:00am). After a brief break, at 11am there is a talk by a senior student with discussion. At 12pm, we gather in the Community Room for refreshments and socializing.
For February: Back to Basics -
Remembering our Inspiration to Practice Mindfulness
Many of us are feeling winter doldrums: grayness, isolation, depression…maybe we have had the flu…easy to feel helpless and hopeless right now! In addition to these seasonal affective challenges we seem to be in an "Age of Anxiety." It feels like our lives are overshadowed by a very dark, foreboding cloud.
Mindfulness seems to be on top of everyone's list as medicine for maintaining wellbeing and transformation of difficult emotions. In this open house we will look at the historical basis of mindfulness practice (The Four Noble Truths), common obstacles, as well as our inspiration to "Just Do It."